WASA specializes in the challenging and the difficult.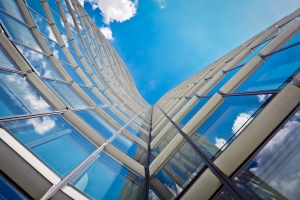 WASA produces window and door carpentry as well as facade constructions for people and companies who know that high quality cannot be compromised.
We believe that good projects are not easy, and original buildings which will stand the test of time require effort and dedication.
WASA is a dynamic, young company where passion meets professionalism. Our team is a group of energetic and experienced people ready to put in a lot of effort to be able to proudly present a finished project.
We value reliability and regularity. Yet, at the same time we know that with a dash of spunk and unconventionality one can achieve impressive results, the example of which are constructions whose manifold challenges we have bested thus far. Every project reflects on our reputation and is an opportunity for development, so no matter if we are working on the smallest house or the largest skyscraper, we always give a 110%.